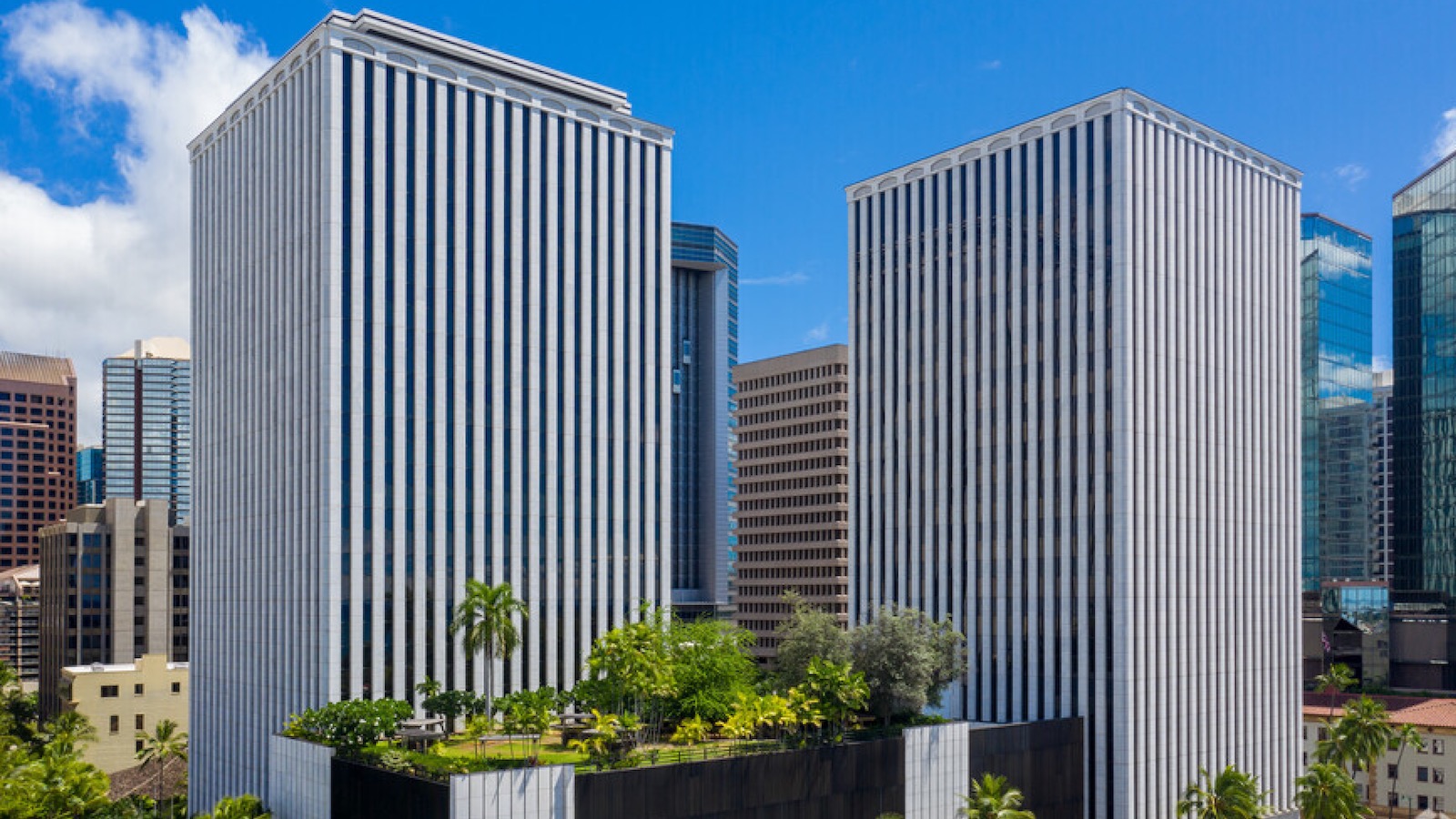 Proving more formidable than ever, The Hawaii Group has again commenced aggressive renovations at its expanded location. With a newly signed lease on an additional space adjoining its existing ground floor offices, the company announces that it is following through on its stated commitment to sustainable growth and improved capacity to service its clients. As part of the substantial renovations underway, the company plans to connect the two suites, effectively converting the space into one substantial office that will occupy the majority of the mauka wing of the ground floor of the Fort Street Tower in the Topa Financial Center.
Located at 745 Fort Street in downtown Honolulu, the Topa Financial Center welcomes the new expansion, where The Hawaii Group first joined on as a new tenant back in July 2013. Combining Suites 116 and 124 creates a new office space that will house The Hawaii Group's rapidly growing divisions.
Get In Touch
We would be pleased to get in touch to discuss your needs.
Locations
Oahu ( Headquarters )
Bishop Tower
700 Bishop St. Suite 600
Honolulu, Hi 96813
Phone 808.529.9990
Kauai
2970 Kele Street
Suite 213
Lihue, HI 96766
Phone 808.482.3901
Maui
24 N Church Street
Wailuku, HI 96793
Phone 808.356.4357

Hilo
145 Keawe St
Hilo, HI 96720